In a society that has been over-run by '60s stereotypes such as associating the the entire era with 'hippies' and 'peace' signs, I decided it was about time someone ended the generalizing and start getting realistic. There was a lot more to the sixties than hippies and bell-bottoms - a whole decade of facinating styles, colors, fashions, couture and idealism. In the sixties, people strived to find themselves, and get a better understanding of nature; thats where all the 'hippie' generalizing started. But let's move back a notch. The hippie scenerio started in the late sixties. Prior to that was an era of MOD fashions, a simpler time. Dancing, twisting, parties, make-up, going steady, playing albums, diners, and music. These were the things that made up the sixties. I did not live through the sixties, but I've researched everything in awe from everyday life to designs and entertainment. There is so much to know, and I love learning about the time. You may ask: What do the sixties have to do the with Beatles? My answer: Absolutely EVERYTHING. Every song, every concert, every television appearance, photo shoot, interview, clothing...it all represented just a little more of the the sixties! Its time to go back in time, through a visual delight of sixties culture. If you have ever wanted to have 'lived in the sixties' this is a grand tour of what life would be like throughout this fabulous era!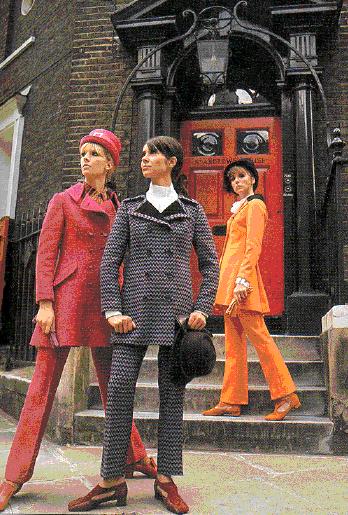 Trendy styles like those shown above were common for the London swinging bird. They sold with matching tweet coat and pants in many prints - from a retro solid color like the orange to thin dark plaid as in front. To accompany your gear, you would often add matching shoes no matter how outrageous the color!
An interesting note: In the sixties, they didn't have shopping malls. So when a girl wanted to buy her gear, they would go shopping down columns of street stores. The most famous for its happening apparel was Carnaby street.
Who could forget the radiantly flambouyant Apple Boutique shop opened by the Beatles themselves? It was a swinger's heaven! Hippie gear, incense, and all the things a chick could want were sold in this swingin' complex. The shop closed after a short while, and the lads gave away everything for free! People hoarded the shop, and emptied it clean. Today, a product with the Apple logo on it is worth a small fortune. Even as simple as an Apple keychain is retail valued at $200! So the authentic clothing is priceless, and yes, they even sold Apple underwear!
A photograph taken inside Apple Boutique. Correct me if I'm mistaken, but is that Pattie Boyd's sister, Jenny I see? It sure does look like her! FYI, Jenny modeled Apple gear as did her famous sis.
And speaking of Pattie modeling Apple gear, this was an advertisement used to promote the infamous shop. The colors!
Here's an original sixties fad! Paper dresses - its true. These were a fashion expieriment that existed and became in extinct in that decade. The fact of the matter was they may have been cute, but they were very impractical. The dress couldn't come near water, so it was impossible to wear in the rain. Girls feared their dresses would even catch fire! But they did exist, and they were quite popular all those years ago. This one is being modeled by the lovely Jane Asher.
A precious Twiggy models this lovable mini. Other sixties dresses included the baby doll look, and the shift dress.
Talk about the mod squad! This dress is just beautifully crafted, aesthetic, and a festivity of colors.
Well whadda ya know? Thats me! I took this picture last summer back in the days of having red hair. I couldn't possibly afford the $300 Sax Fifth dress so I photographed myself in it. Very '60s fabulous.
False lashes became a fashion symbol in the mid '60s. It helped emphasise the 'dark eye' look that was so worshiped back then. Sixties icon, Twiggy wore three pairs of falsies and drew in her bottom lashes to create totally retro eyes. It gave a bold, ironically innocent, doe-eyed look.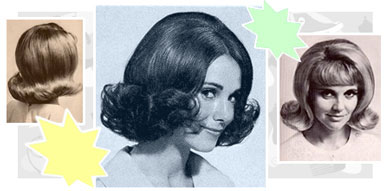 The adorable haircut above was called a flip. This one lasted from early sixties until about '66 when newer bobs replaced it. It is still around today, and you just gotta love it. Perky, sweet and charming! Pattie Boyd wore a flip for many years.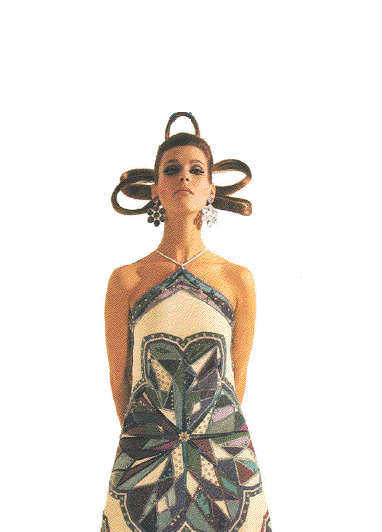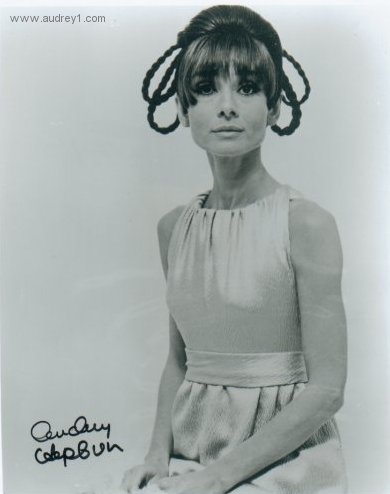 For those with long hair, it was fab to create interesting loops that hung about and called attention to the do. Even the legendary Audrey Hepburn was wearing them at one point*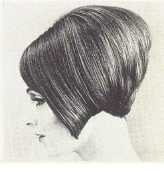 Short hair cuts were more popular than long because of the variety of different style available. Bobs were hot, and shags were groovy. Whether you had long or short hair, you always teased the back! I good high hump on the back of the crown was a neccesity, but involved some hefty work with hair spray, hair curlers, and a curling iron.
Ouch! Purple pumps with grassy green?! Only in the sixties! Another trend was wearing matching fishnet stockings with your outfit to jazz it up.
In the beginning of the sixties, a certain rule stuck: Thou shall not leave thy house without gloves, hat, and hose. Girls dressed in a charming sense, holding great poise and grace.

Here's one trend you don't see everyday. The 'Space Age' look triggered after the first man landing on the moon, 1969. Far out look!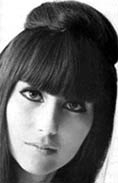 Back in the '60s, if you only wore one things on your face, it would definetly be EYELINER! Ooooh, how I love eyeliner! In the sixties, girls applied it heavily in many fun eye-defining lines. Cher, pictured above, outlined her entire eye with beautiful, black eyeliner, and even drew in the crease of her lid. To contrast, the palest, softest lips. Neutral, nude, and suddle all come to mind. Often, girls used their concealer as a lipstick with lip gloss on top.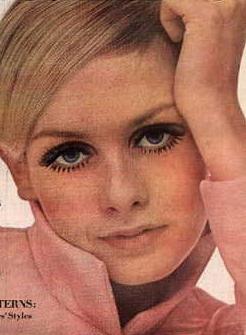 Could their be any better example of mod make-up than that of our own Twiggy? Twiggy was an inspiration to all young girls of that time! She had two signature features: obviously, her stick figure and her DARK eye make-up. Just love it!
The following are just some make-up jobs that are worthy of appraisal! This eye make-up couldn't get any more swingin'!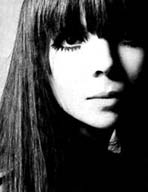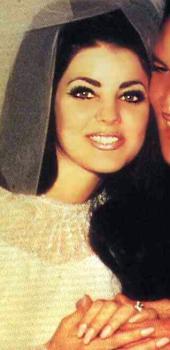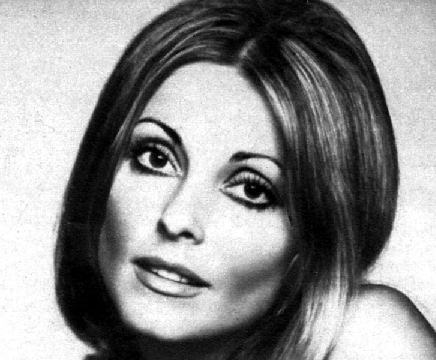 ...And here are some VeRy '60s Photographs...