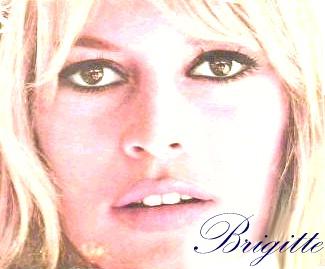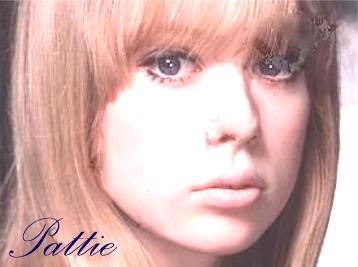 Growing up in the '50s, there was one common interest all the Beatles shared: Brigitte Bardot. She was the supreme sex kitten of her generation, and even muse to those ol' Beatle circle-jerks (you can find Paul's specific quote on this in the biography, "Blackbird"). With her mass of blonde hair draping over her shoulders, those big brown eyes, and astounding body measurements, Brigitte retained a beauty so exquisite that the Beatles even *looked* for girls resembling her. John influenced his first wife, Cynthia, to go blonde for this very reason.
Years later in 1964, George fell head-over-heels for that young, lovable model, Pattie Boyd. It was her likeness to Brigitte, that is lengendarily said, first attracted him to her. Even John admitted to having a slight crush on her, during those years, and playfully called her, "Batty" (perhaps a cross between Brigitte and Pattie?).
Brigitte Bardot and Pattie Boyd were icons, in the very sense of having admirable qualities (BB and her fight for animal rights, Pattie in her own charity work) to their physical physique. We at *GBB* view these women as the Muses of the century - obtaining a look many strive to achieve. This page is a tribute for two of the most glamorous women in the world.